Eye Shadow_Lioele Dollish Eye Shadow
Trader

South Korea

KITA MEMBER
Product Detail
Information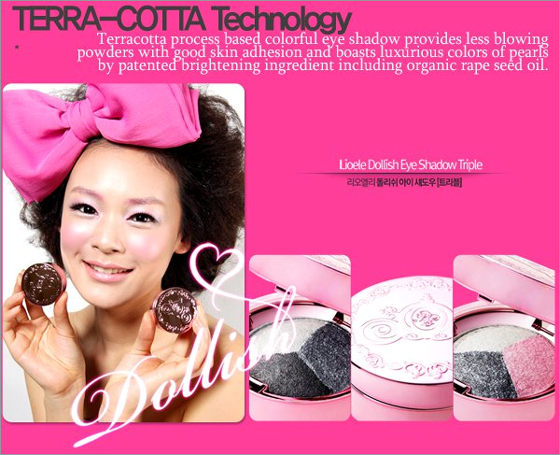 The trio features three full-proof color coordinated shades
Highlight Your Eyes, Make Them Shine!
- Lioele Dollish Eye Shadow is a palette of highly pigmented, baked eye shadows that highlight your eyes and make them shine like a superstar.
Innovative Technology Gives Long Lasting Shine Colors
- This eye shadow trio is baked on a terra cotta disk for ultra rich, long-lasting application.
Easily Mix&Match Color Shades Harmonized Colors
- The trio features three full-proof color coordinated shades-a highlighter, a contour, and an eyeliner.
How to Use
- Apply base color over the whole eyelids, blend with other colors evenly from the lash line to brow bone.